Side Roll / Roll-Up Systems for Grain Trailers and Misc Open Containers
---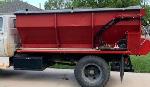 Premium roll tarp kits come ready to install with all the parts you need to cover your grain trailer or other ag...
[more info]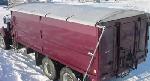 The L-series sideroll system for farm beds is a safe and quick alternative to locking down your tarp, with an al...
[more info]
All trailer systems include tarp and end caps.
Go Back
Please feel free to contact us with any
questions. Thank you!
---